Neberte školu príliš vážne
Páči sa Ti článok? Klikni na srdiečko

33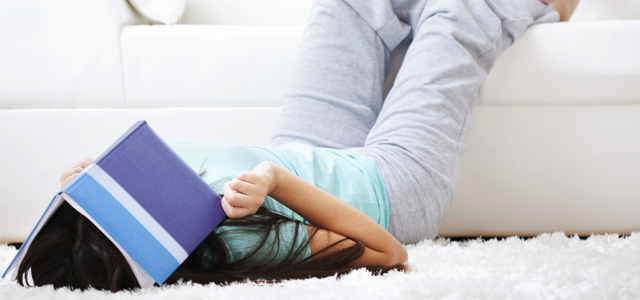 Veľa dnešných študentov berie (hlavne vysokú) školu veľmi vážne. Bodaj by nie, veď je to ich živobytie do budúcnosti. Ich vzdelanie im otvorí dvere k lepším pracovným pozíciám a samozrejme – k slušnému platu.
Teda aspoň podľa profesorov by to tak malo byť. Presnejšie povedané – takúto vidinu sa nám snažia školy a spoločnosť vytvoriť. Ale keď sa človek pozrie na výsledky, realita je trošku odlišná. Nechcem nijako strašiť – vždy som radšej pozitívny – ale niekedy sa musí ukázať aj nepríjemná pravda. Keď som si pozeral výsledky testov nezamestnanosti absolventov vysokých škôl (štatistika z roku 2011), niektoré dosahovali 17-20% – teda skoro každý piaty absolvent je na úrade práce. Samozrejme, sú aj fakulty s nulovou alebo o dosť nižšou nezamestnanosťou absolventov.
Vysoká škola sama osebe nie je zárukou lepšej budúcnosti
Jednoducho sa musíme zmieriť s tým, že "výška" nie je žiadna istota. Po prvé Vám nezaručí slušnú prácu, a po druhé Vám bohužiaľ nezaručí ani to, že budete vo svojom odbore skutočný odborník. Častokrát sa stretávam s tým, že to, čo sa vyučuje, je dosť odtrhnuté od reality, pretože technológie idú vpred míľovými krokmi každý deň, ale profesori a výučbové materiály majú o dosť dlhší reakčný čas.
Môžete si aj sami urobiť vo svojom okolí drobný prieskum – spýtajte sa ľudí okolo seba, koľkí z nich robia to, čo vyštudovali. Som presvedčený, že ich nebude veľa.
Avšak dosť bolo negativizmu – pozrime sa radšej na to, čo môže taký študent, ktorý sa chystá napríklad na vysokú školu, urobiť preto, aby bol v živote čo najviac použiteľný?
Po prvé, porozmýšľajte, čím by ste chceli v skutočnosti v živote byť. Áno, je to dôležité. Teraz nejde o to, ako si Vás predstavujú rodičia, alebo čo si myslí Vaša stará mama. Je to Váš život a mali by ste v ňom robiť to, čo Vás baví – nie to, kde nájdete uplatnenie podľa najnovších prieskumov.
Ak po prvom kroku usúdite, že by ste predsa len na vysokú mali ísť, potom rozmýšľajte nad použiteľnosťou. Je jasné, že každý by chcel byť manažér veľkej firmy – ale tým sa človek nestane preto, že vyštudoval fakultu manažmentu. Na takúto pozíciu sa človek dostane vtedy, keď vie, čo robí, a robí to dobre. Keď sa chcete stať skutočne dobrým manažérom firmy, je skutočne podstatné poznať celú firmu a každú pracovnú pozíciu. Aby ste dobre vedeli, ako to vlastne funguje a neboli odtrhnutí od reality. Nájdite si, čo Vás baví a napĺňa a vyštudujte to. Nevadí, ak Vás nepripravia na vyššie pozície riadenia – to sa naučíte. Ale podstatné je, aby ste skutočne dobre rozumeli tomu, čo idete robiť a mali to radi.
Vyberajte si kvalitné zdroje informácií
Po druhé, neberte všetko, čo sa naučíte, ako pravdu – pretože to väčšinou ani pravda nie je. Pravda je len to, čo si vyskúšate a overíte v praxi, dovtedy je to len niekoho názor. Kašlite na to, čo vravia v škole – podstatné je, ako to funguje v praxi. V skutočnej dennodennej praxi. A to zistíte len tak, že pôjdete za ľuďmi, ktorí prácu dennodenne vykonávajú a budete sa pýtať. Veľa sa pýtať, veľa pozerať.
A úprimne – pozrite sa na svojich vyučujúcich. Možno máte šťastie, a sú to skutoční ľudia z praxe, ale väčšina profesorov svoje vzdelanie vycucala z iných kníh, ktoré napísali tiež teoretici. Nemôžeme preto od nich očakávať, že nám dajú funkčné vedomosti.
Po tretie, nenechajte sa zblbnúť. Toto je veľmi podstatný bod. Nenechajte si vziať svoje vlastné originálne a samostatné myslenie. Vždy sa na veci pozrite vlastným mozgom a zhodnoťte, či je to podľa Vás pravda alebo nie. Ak áno, fajn. Ak nie, vyhoďte to. Ako povedal Albert Einstein:
Vzdelávanie nie je učenie sa faktov, ale trénovanie mysle k rozmýšľaniu.
Jedine uvažovanie Vám ukáže nové cesty, jedine uvažovanie Vám ukáže cestu z každého problému. Zapojte "zdravý sedliacky rozum" a nenechajte sa zblbnúť dobre znejúcimi vetami, ktoré však pri podrobnom preskúmaní nemajú žiaden presný a praktický význam.
A ako posledná, jedna rada pre uplatnenie sa v práci – vždy dajte o niečo viac. Vždy dajte viac, ako sa od Vás očakáva. Urobte to lepšie, ako vyžaduje norma. Jednoducho urobte niečo navyše a zaručene sa Vám to vráti.